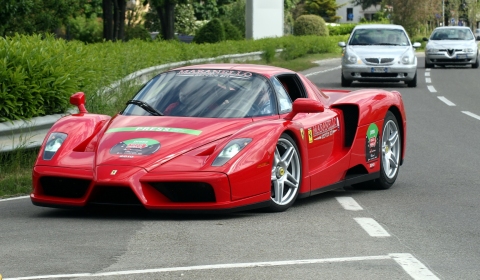 At the beginning of May Ferrari helt a wonderful event called "Ferrari Tribute to 1000 Miglia" which included a parade of 130 cars! It was a gift from Ferrari to this wonderful race, and an opportunity for Ferrari owners to drive along these beautiful cars and along the same route, side by side.
The complete line-up, selected from around the world showcased a good representation of the brand, ranging from vintage cars to modern. According to Matteo at our partner Italiansupercar.net, it was great to see cars like the 365 GTB/4 Daytona, 330 GTC, 250 SWB, 250 GT, 250 TDF, 250 Spyder California together with the most modern and sporty 388 GTO, F40 (so many!), F50, Enzo, a large amount of Scuderia's and the new 458 Italia dressed in white!
Check out the gallery and the three high definition videos below.