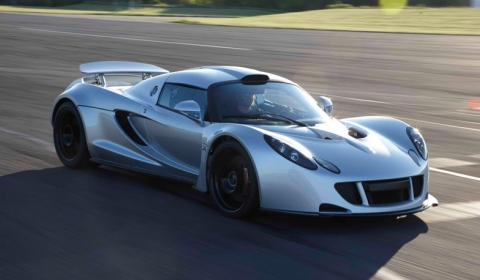 Hennessey Performance has announced the delivery of the company's first production-ready Venom GT supercar. The Chassis Number 01 Venom GT has left the UK production facility headed to the UAE where it is to be delivered to its new owner.
The model is powered by a twin turbocharged Chevrolet LS-series aluminum V8 producing 1,200hp and 1,135lb-ft torque mated to a six-speed Ricardo manual transaxle (the same as found in the Ford GT). Boasting a dry weight of just 2,548lbs and a curb weight of 2,68 lbs with a full tank of fuel, the car delivers a superb power-to-weight ratio.
Each Venom GT is built in Silverstone, England, with power plants sourced from HPE's Texas headquarters. The Venom GT is available in both left and right-hand drive configuration.