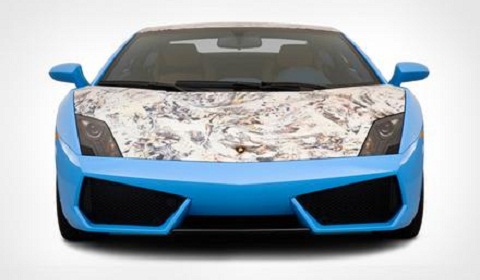 We have got another overkill for you today. Both wraps and art-cars are the latest fashion in the auto industry at the moment. Yet we still get a few dud's including this Paul Pascarella Gallardo LP560-4, currently for sale at Lamborghini Beverley Hills. Both the interior and exterior are worthy of the overkill tag in our opinion.
Paul Pascarella is an abstract artist based in New Mexico, US. The car itself is finished in Lamborghini's Blue Cepheus exterior colour with a Blue Scylla & Cuoio Olimpus interior. The artist has then added a wrapped central section featuring an abstract, contrasting piece.
The cars for sale at the moment via DuPont Registry.