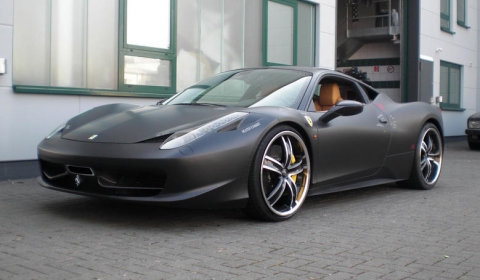 The German guys at Cam-Shaft created a special wrap for a Ferrari 458 Italia giving it a stealth bomber look.
The Rivet wrapping developed in 3D sheet metal and 5000 rivets includes a black matte wrapping and "warnings" saying 'Danger – Ejection Seat', 'Beware of Jetblast', 'Jet intake' and 'Do not Paint'.
The pictures give a better look on the new looks of the vehicle.
[Via Autogespot.com]