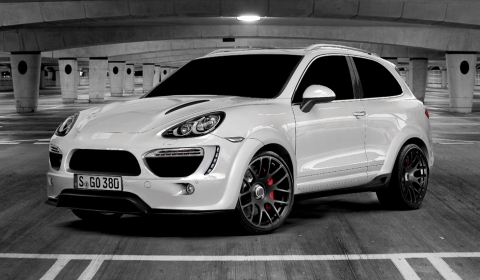 Merdad is a new player in the world of tuning. However, he worked with Uwe Gemballa for five years before introducing his own tuned cars to the world.
Merdad's latest project is a Cayenne Turbo two-door Coupe with 750bhp and a redefined interior. The conversion to two doors is available on the first and second generation of the Porsche Cayenne.
The UK based tuner also offers a new body kit, new wheels and additional refinements within the interior.
Prices are unknown at this stage. For more information please contact Merdad.