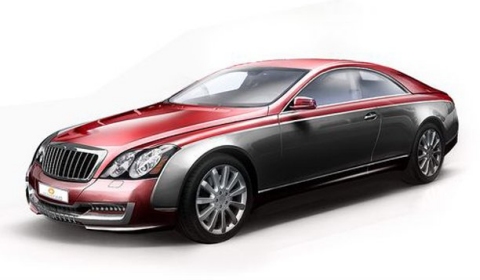 German based enginering specialist Xenatec has come up with a new project, a € 640,000 limited edition luxury car called the Maybach Coupe. Build upon the basis of a Maybach 57S a limited series of a hunderd vehicles is being produced in the workshop in Weinsberg, Germany.
Official pictures have not been made public by Xenatec, only sketches are available. They show a Maybach 'family member' with a similar length as the 57S, but a lot wider (2180mm) and lower (1480mm) body.
Daimler, the parent company of Maybach, gave its official blessing to the project. However, they do deny its in-house styling department, headed by Gorden Wagener, has had a hand in its contemporary appearance.
Clearly visible are the recently reworked grille and front end styling of the facelifted Maybach 57S. Those were revealed at the recent Beijing motor show and stayed in the design of the coupe. The new luxury two-door car has a more heavily angled windscreen and a B-pillar that has been moved back by 200mm to accommodate longer doors. The C-pillar also extends further back to provide the coupe with a more sporting air.
The vehicle is powered by the same twin-turbocharged 6.0 liter V12 engine as the Maybach 57S which produces 612bhp and 737lb-ft of torque. The new car uses an air sprung suspension featuring wider tracks and 20 inch wheels.
We are quite interested in the final setup and looks of the vehicle itself. So stay for more on this unique car.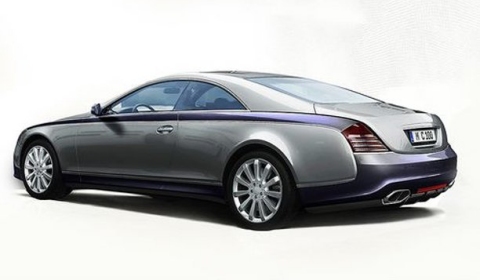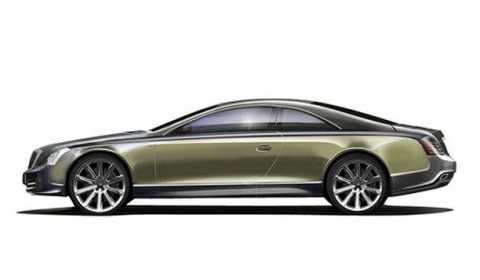 [Via Autocar]