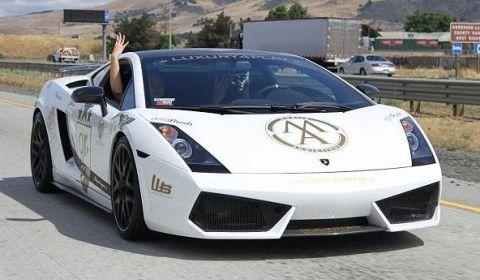 With the Gumball 3000 madness leaving our minds, we look forward to another great event set up by the owners of L4P. The 2010 GoldRush Rally is seeing its second edition this year is only 21 days away. A while back we showed you a preview on the line-up. Today we can show you a new look on the grid and you will notice that another 19 cars have signed up for the rally. Among them are 11 Lambo's, 7 Ferrari's, 2 Rolls Royce's, 2 Maserati's and 3 Porsche's.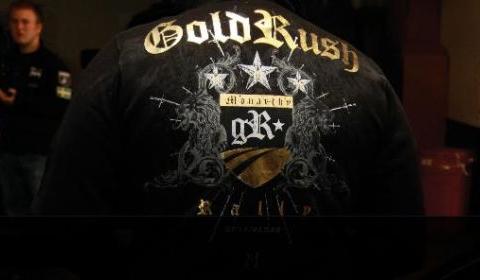 To refresh your mind we can tell you that the rally takes off in Seattle June 8th and the participants will finish June 13th in Las Vegas. Stops along the route will be Portland, San Francisco and Los Angeles.
The start grid:
1. Lamborghini Gallardo Spyder
2. Lotus Elise
3. Maserati GranTurismo
4. Maserati QuattroPorte
5. Ferrari 430 Scuderia
6. BMW M6
7. Lamborghini Murciélago
8. Ferrari
9. Rolls Royce Drophead
10. Rolls Royce Phantom
11. Lamborghini Gallardo Superleggera
12. Ferrari 430 Scuderia
13. Cadillac Escalade
14. Cadillac Escalade
15. Porsche Panamera Turbo
16. Lamborghini Gallardo
17. Chevrolet Corvette Z06
18. Porsche Cayenne Turbo
19. Lamborghini Gallardo
20. Range Rover Supercharged
21. Ferrari 550 Maranello
22. BMW M6 Convertible
23. Lamborghini Murciélago LP 670-4 Super Veloce
24. Noble M600
25. Ferrari 430 Scuderia
26. Lamborghini Gallardo
27. Lamborghini Superleggera
28. SECRET!
29. Porsche GT3RS MkII
30. Mercedes-Benz CLK AMG Black Series
31. Chevrolet Camaro SS
32. Tahoe Hybrid
33. SECRET!
34. Lotus Evora
35. Lamborghini Gallardo Superleggera
36. Maybach 62S
37. Porsche GT2
38. Lamborghini Murciélago LP 640
39. Chevrolet Corvette Z06
40. Mercedes-Benz CL55 AMG
41. Mercedes-Benz SL55 AMG
42. Ariel Atom
43. Alpina B7
44. Ferrari 575 Maranello
45. Lamborghini Murciélago LP640
46. Ferrari 430 Spyder
47. …
Most likely the list will grow one with several nice cars. As extra we have added a small gallery showing some GoldRush girls! Stay tuned for more!
[Via L4P & ItzKirbPhotography]