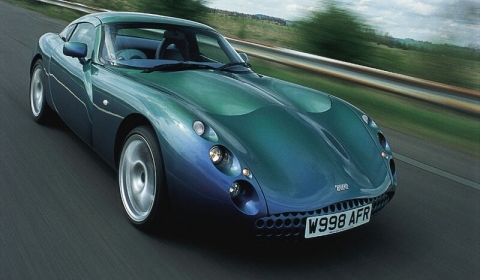 "TVR is back." Russian oligarch Nikolai Smolenski, owner of TVR, revealed its plans to revive the marque. New models will have a Corvette engine and are produced in Germany. Gullwing, which currently makes the AC MkVI, the successor to the AC Cobra, will build the new models.
Smolenski bought TVR from its Peter Wheeler long-time owner of the brand in 2004 for a rumoured £15 million. In the end the the company collapsed in 2006. Now its back with rumours suggesting a debut of the new TVR prototype at Goodwood's Festival of Speed in July.
According to Autocar, the car will have a modified version of the traditional steel backbone chassis and all-independent suspension. Regarding the engine he was quite clear.
We looked at every engine available — including making our own — and decided that the Corvette was the most powerful off-the-shelf design going. Fitting it to our chassis allows us to meet all current regulations and is not too big a step. In the longer term I am planning a hybrid. I always wanted an automatic model, but the chassis wouldn't allow either a regular auto or an automated manual. The hybrid concept would allow us to kick out the conventional gearbox completely.
The first new-generation TVRs will be convertibles. He also stated that it is too early to forecast names or prices. A new car "shouldn't cost any more" than the European price of an equivalent Corvette.
Stay tuned for more!