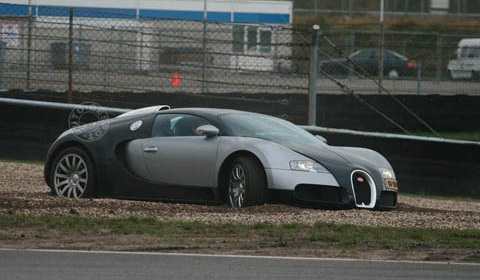 A Dutch Bugatti Veyron was impounded monday night when the 20-year-old son of the owner took it for a spin on a road near Rotterdam Airport. The owner of the Veyron is Michel Perridon a widely known businessman in the Netherlands and founder of the computer brand Trust.
His son Don Perridon was caught doing double the speed limit, 160km/h (99mph). His driver's license and the hypercar were taken by the police for further investigation.
The son declared that he was challenged by an aircraft on the runway leaving the airport. Pretty nice excuse, never heard that one before!
It is uncertain which Veryron was impounded. Mr. Perridon has two, a 'normal' one and a Grand Sport.
[Picture via Autogespot]