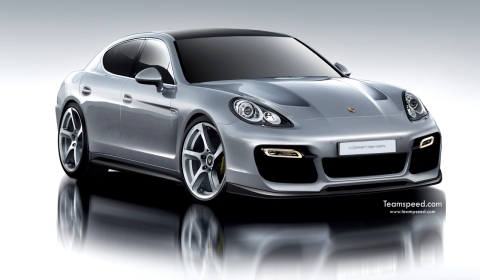 The guys at Teamspeed received official information concerning the Vorsteiner VRT Panamera Turbo Concept teased several weeks ago. The two pictures reveal the full program for the Porsche Panamera made by the US tuner.
As always, each body part fitted to the car is made of carbon fiber. The lightweight body kit consists of a front bumper cover with replaceable chin spoiler, side skirt panels, rear bumper cover with integrated rear diffuser and add-on duck tail spoiler.
Additionally, two sets of lightweight forged wheels are available sizing 21 or 22 inch.
The official release date for the package is June 2010.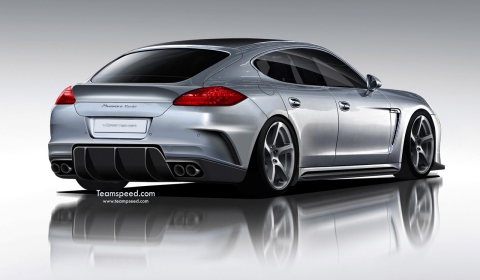 Stay tuned for more on this package!