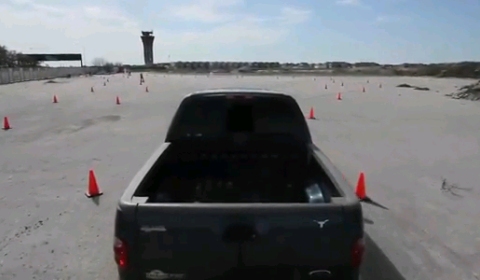 Imagine yourself driving around in a third-person view that is similar to what you see in a video game? Possible? Yes, we can!
The team at Rooster Teeth decided to give it a go. They mounted a camera with a stabilized lens onto the truck's trailed hitch. A live HD video feed was send to a screen inside the track's cabin. The driver was forced to use the screen as his driving view, because all the windows were blinded.
The outcome: It is damn hard to drive a car like this!