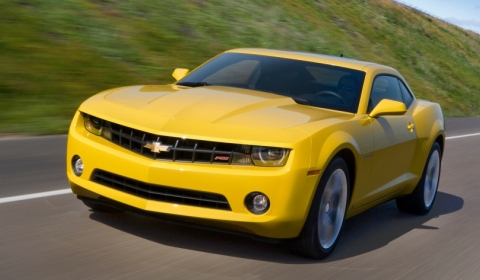 Chevrolet has upgraded its Camaro line-up. The 2011 model receives several new features including more power for the V6 engine.
The direct-injection 3.6-liter engine with VVT is now rated at 312 horsepower at 6500rpm and 278lb-ft of torque at 5100rpm. This is eight horsepower higher than the previous year and also marks an increase in torque from the 2010 rating of 273lb-ft.
Earlier this year, Chevrolet introduced the Camaro Synergy Special Edition which is based off the concept displayed at the 2009 SEMA show in Las Vegas. The Synergy Special Edition is limited to a one model, but the Synergy Green exterior color will be made available on all trim levels for a limited run during the 2011 model year. The color will be available at a retail price of $ 325.
The 2011 Camaro will also get a Head-Up Display like its family member the Chevrolet Corvette. The Camaro's Head-Up Display will include vehicle speed, tachometer, compass, outside air temperature, manual paddle shift gear indicator (if equipped), OnStar Turn-by-Turn, audio functions, phone information, selected gear, turn signal indicators, high-beam indicator signal and vehicle messages.
The production of the new 2011 Camaro model starts on the 7th of June.