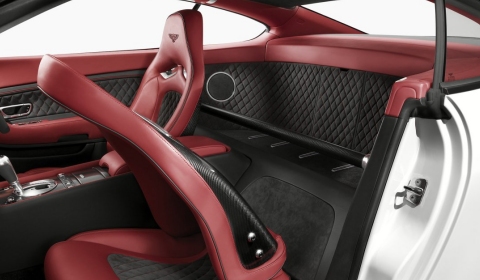 Bentley has introduced the option for two additional rear seats for the Continental Supersports Coupé and Convertible. The Comfort Seat option will transform this two-seater into a four-seater.
The Supersports is known for its lightweight treatment so do not expect relaxing seats with power adjustment, heat and massage. Instead the factory will install carbon fiber-backed seats. The carbon fiber rear bracing also has to go.
According to Car and Driver who discovered the option, it does two things to help accelerate sales. It makes the Supersports much more practical and secondly, it attracts a more typical Bentley customer.
The option will set you back a total of $ 5,000.