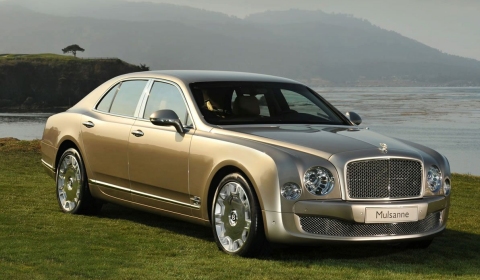 Bentley has unveiled more details on its new 6¾ litre, twin-turbocharged V8 engine, hand-assembled and fully tested by Bentley's technicians. The V8 engine, the same configuration of which has powered the Arnage, Azure, Brooklands, the original Mulsanne, Turbo R and S2 Continental, has been completely re-engineered for the new Mulsanne and takes nearly 30 hours to build.
All the major building blocks of the Mulsanne's engine are new including the lightweight componentry such as pistons, connecting rods and forged crankshaft. These are complemented by a new eight-speed automatic transmission.
In total over 300 new or significantly re-engineered components have been created for the Mulsanne engine and the famed Bentley 'wave of torque' (1020Nm/752lb-ft) is now delivered earlier, at 1750rpm. This improvement in torque delivery from just above idle ensures that a mere tap of the throttle pedal will deliver acceleration with 0-100km/h (62mph) achievable in just 5.3 seconds.
Once assembled, every Mulsanne V8 is tested over an 80-minute cycle by the team. The 'hot testing' process tests the engine from idle through to maximum revs and the load on the engine is varied to simulate real-world driving conditions.
One classic touch remains unchanged – a signed engine maker's plate is still attached to every Crewe-built V8 to provide a reassuring symbol of quality, performance and reliability.