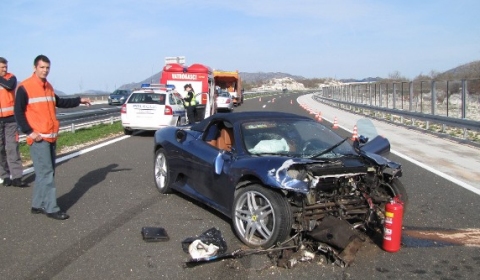 Split mayor Zeljko Kerum lost a valuable part of his fleet. This morning at 7.45am his 20-year-old nephew had an accident about 40km from the city of Split, Croatia. Joseph Kerum suffered no injuries, but the extend of damage to the Ferrari 430 Spyder is yet to be decided. According to the police the driver had 0.09 per mille of alcohol in his blood. The Ferrari belongs to major Željko Kerum who also has a F599.
The accident occurred when he lost control of the powerful car at the A1 motorway at Šestanovac. He was heading into the direction of the Šestanovac Blato river. The vehicle struck the right guard rail. From the intensity of the shock it bounced back, rotated numerous times, and crashed into the protective guard rail on the left-hand side of the motorway. The front part of the car was completely destroyed.
The pictures below show the intensity of the crash and the sports car in better times.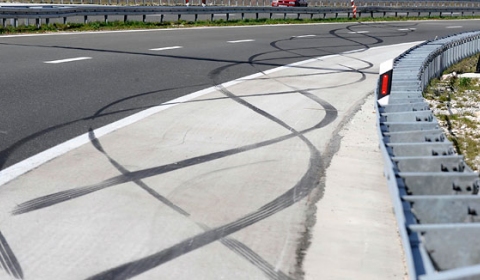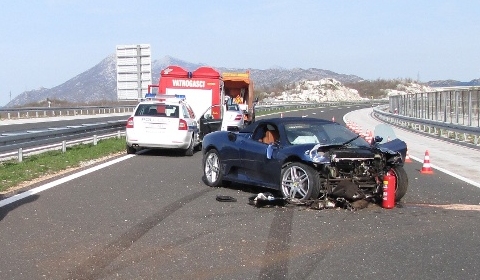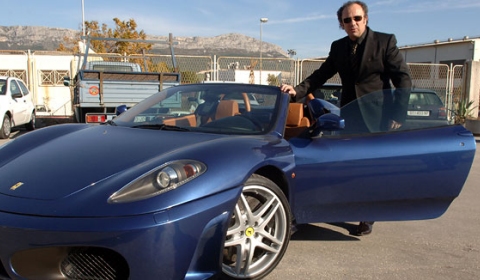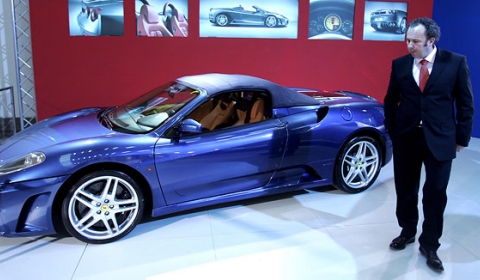 [Via Danas.hr and Jutarnji.hr]