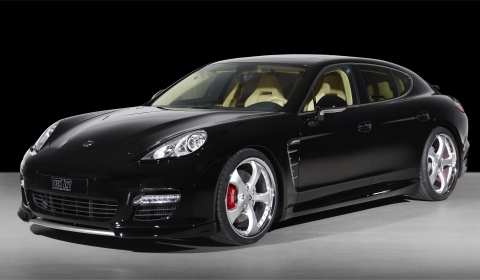 Next to the official introduction of three new packages the Panamera program will be displayed at Geneva by German tuner TechArt. They have prepaired a black Porsche Panamera Turbo with individualization in the areas like exterior, interior and multimedia.
The program is not new to our frequent visitors. However this setup was something we thought you should not miss. They have outfitted the vehicle with the Aerodynamic Kit I. The interior has a color combination of bourbon and black combined with an exotic wood kit in anthracite. The entertainment package is a twin version with head-rest monitors and integrated DVD player.
Enjoy the gallery below!