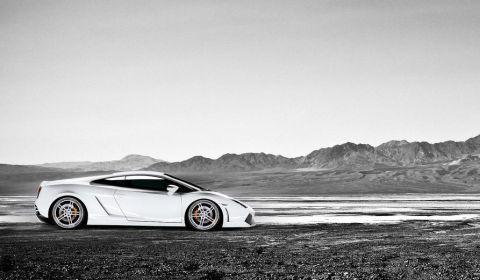 New day, new photo of the day. This time it is a slightly modified Lamborghini Gallardo LP 560-4 that gets into the spotlights. This shot tells again how different and nice a car can look with a lowered suspension and a set of wheels.
The picture is available in two dimensions which are 1024 x 640 and 1920 x 1200.
If you have a nice picture that you would like to see on our frontpage, just post it in our forum!
Picture credit goes to Jetblack from L4P.