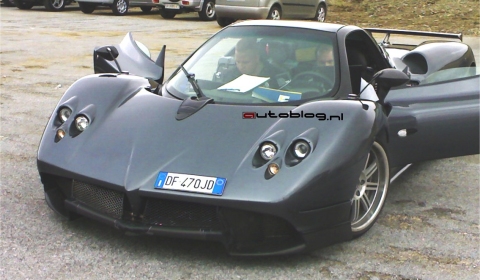 Geneva 2010 is getting closer and closer. The motorshow starts in less than a month. One of the vehicles which could be on display is the new 'Pagani C9', the successor of the current Zonda range. Of course, the C9 isn't the official name.
The mule shown on the spyshots supplied to Autoblog.nl doesn't reveal a lot of information nor the official design. However, we do know that the C9 will feature an AMG Mercedes 6.0 liter V12 bi-turbo engine producing up to 700bhp and 1000nm of torque. Its chassis will be made of carbon-titanium and there is a new undercarriage.
More information regarding the Zonda successor can be found in this topic covering an interview with Mr. Pagani himself.