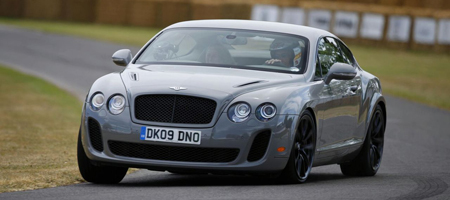 It seems the strict US homologation rules have struck again. Bentley plan to release the flex-fuel capable Continental Supersports into the US market in the near future, however, US laws mean that they have to sell 200 non-flex fuel vehicles before the full deal can be sold.
This comes as a small blow to the company as the Continental Supersports will most likely be the most accessible flex-fuel capable performance car on the market. It is thought that after the initial 200-unit run, E85 capable cars will pass the testing and this will allow the import of the full models.
We wonder if and when this happens, Bentley might recall the initial 200 and perform the minor modifications to bring them up to their intended standard. The good news for these potential owners is that the cars won't lose any of their potential power hike.
[Via MotorAuthority]