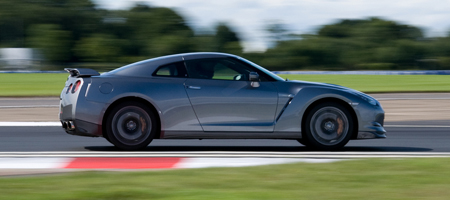 Nissan recently confirmed that their flagship model, the GT-R is in line for a replacement by 2013. Whilst this may sound dramatic, it's not quite so when you look at what Nissan have planned for what will become the R-36 GT-R. Pistonheads have managed to coax information from Andy Palmer, VP of global product planning, that suggests the replacement will be done on an evolutionary basis.
To understand what we're suggesting here, we should understand the benchmark that Nissan have used in their development of the GT-R. In terms of performance, the GT-R has always been benchmarked against the Porsche 911 GT2. Porsche typically re-vamps this range every five-to-six years which means, by assumption, Nissan would have to do the same to keep ahead of the competition.
So to clarify, in 2013 we expect to see a new evolution of the GT-R. Retaining it's current layout and V6 engine, the GT-R will up it's game through a series of minor tweaks aimed at placing it further in the lead regarding the battle with the GT2. Hopefully it'll put the entry-level supercar right up there with cars double it's price.
[Via Pistonheads]
[Photography Credits: Ian Everleigh]