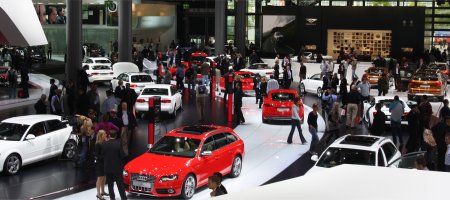 Every new car has been presented, so it is time to make up a list of highlights. A short line-up of the best of the best gives you an insight in this year's IAA. The list includes cars like the brand new Black Baron from Brabus, the Italia from Ferrari and the roofless version of the Reventon.
Lamborghini Reventon Roadster:
The most exclusive series produced supercar in Frankfurt is definately this Lamborghini Reventon Roadster. Only twenty Reventon Roadsters will ever leave the factory and we love it!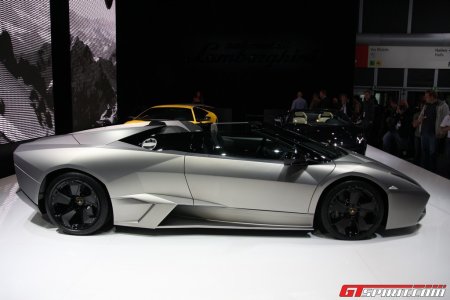 Audi R8 Spider:
Featured in the Iron Man the new Audi R8 Spider is assured of attention. Here in Frankfurt the R8 Spider celebrated it's world debut with a V10 under the bonnet. We can't wait till we can take it to the nearest tunnel with the roof down!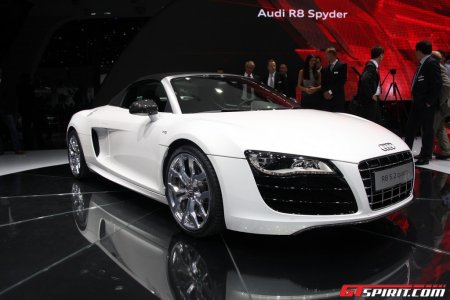 Ferrari 458 Italia:
Ferrari's fastest supercar ever built showed itself at the IAA 2009. The reactions were mixed, but before we judge, we have to drive it. Until that moment we have to stick with the pictures and information we got during our visit.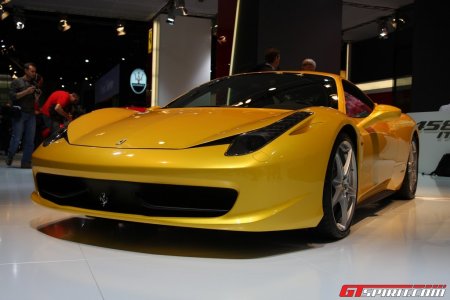 Mercedes SLS AMG:
The SLS AMG found its way to the Frankfurt Motor Show and we experienced our first few minutes inside the new 'Gullwing'. Our reactions were mixed, but overall positive. The new SLS brings back wonderful memories of the 'old' 300 SL.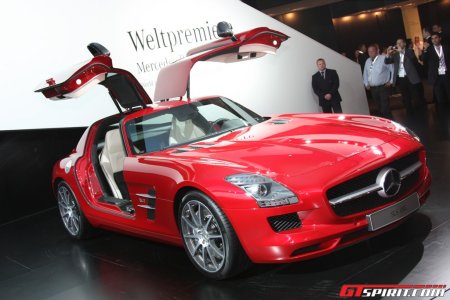 Mansory Cyrus:
The extensive use of carbon fibre both on the exterior as the interior has quickly become Mansory's trademark. The Mansory Cyrus makes no exception, fully covered in carbon this Aston Martin DB9/DBS based model is one of the most over the top models shown in Frankfurt this year.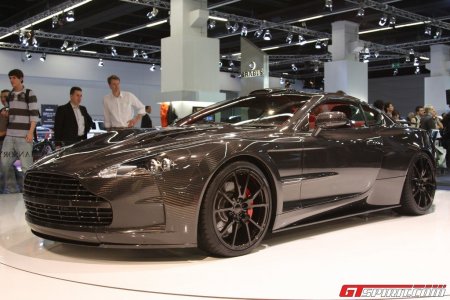 Brabus E V12 Black Baron:
Last but not least, Brabus E V12 Black Baron with 800hp and 1420Nm of torque shouldn't be missed!