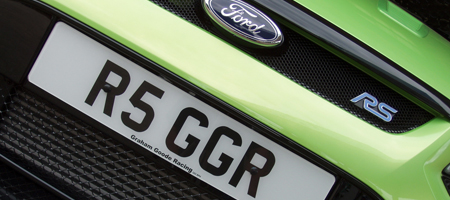 The Ford Focus RS has easily become the hot-hatch of the year. No other front wheel drive car copes with 300bhp as well as it does. Ford Specialist GGR (Graham Goode Racing) thinks that the car is so good that 300bhp isn't enough! Their modifications push the car up to 340bhp with only a simple and inexpensive ECU re-map.
The power upgrade doesn't need any expensive parts and consists only of firmware modifications and software reprogramming to the ECU. As well as the 40bhp extra, GGR have also quoted a improvement in torque by 73lb-ft. In total, the GGR produces 340bhp at 5,600rpm and 397lb-ft at 3,100rpm.
The ECU upgrade is priced at £435 (€503) including taxes and is covered by a 12 month (or 30,000 mile) breakdown warranty.
We're just hoping that the front tires will manage to stay in tact long enough for the owner to enjoy the car. We've heard of one standard Focus RS that's been through four set's of front tires in just 11,000 miles…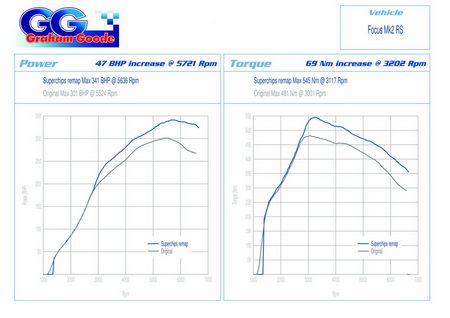 [Via Carscoop]