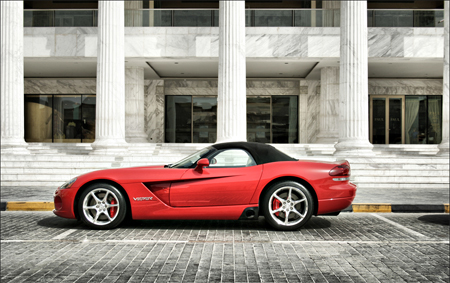 Today's subject is the last generation of the Viper, a car that has been around since 1992. What few people know is that when Chrysler developed the first Viper it had the truck engine they wanted to use in the Viper completely rebuild in aluminium by Lamborghini, that was also part of the Chrysler company at that time. This engine had an output of 400 bhp and was capable of sprint from 0-60 mph in just 4.6 seconds.
Now two decades after the original idea for the Viper saw the light, the fourth generation is around and it comes equipped with a V10 that produces 200 bhp more than the first generation. The 600 bhp V10 sprints from zero to 60 in 3.5 seconds and tops out just over 200 mph. The evolution of the Viper can be compared with the 911; the latest generation still bears great resemblance with the first generation but all the little bits and pieces have gotten a bit bigger and better.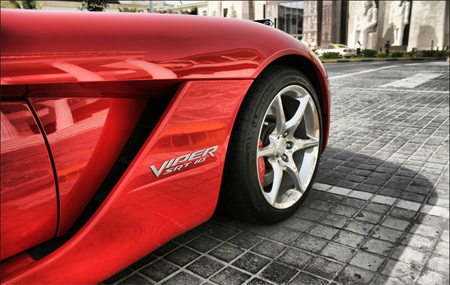 Photos thanks to Abo Al3ol!