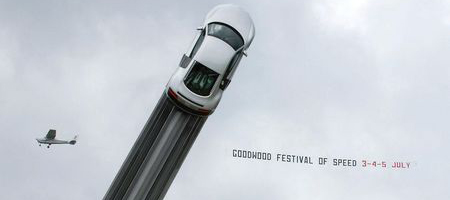 Audi, being the chief marque at this years Goodwood Festival of Speed, have been busy putting together the centerpiece for the event. The centerpiece usually consists of a huge architectural structure placed in front of the house. This year Audi have been nice enough to tease us with a cryptic clue as to how it will look.
We revealed a small amount of the structure from the start of the building process, earlier on this month. To find out about the festival and see our previous shot, read our summary article here.
We'll be there on Friday.