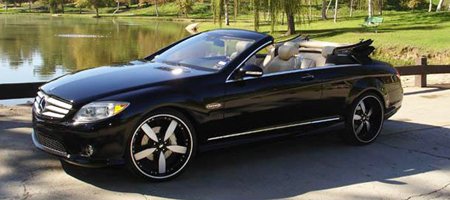 California based Newport Convertible Engineering are responsible for this, the Mercedes CL Cabriolet. Obviously tired of Mercedes eternal hint at a CL Cabriolet, the American company have taken it upon themselves to show us what it would look like.
Reassuringly, they've worked on the rigidity, a necessity when losing the roof off of any car. A quick estimation for costs runs between $10,000 (€7,158) to $15,000 (€10,737) with upwards of $100,000 (€71,581) possible for an extremely high end product.
Were in two minds about it. It looks better than some aftermarket convertibles we've seen, however it still doesn't look quite right and we'd much rather have an official OEM car.
[Via Motorauthority Via Autoblog.nl]