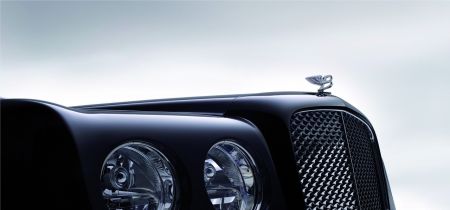 It seems that the crisis for Bentley is almost over. ast saturday there was a select group of people invited in the Bentley factory in Crewe, United Kingdom. The reason for this was twofold. Firstly there was the presentation of the Continental Supersports and secondly there was a preview on the replacement for the Arnage, called "Project Kimberly". Sadly nobody was allowed to take pictures, but we can tell you that the car will be shown at the Pebble Beach Concours next August.
As if this isn't exclusive enough we can tell you that Kimberley will feature an all new V8 engine running on E85 ethanol. It will be lighter, cleaner and with cylinder deactivation. Beside that it will run it's power an all new eight speed transmission.
The new Bentley will come with standard 21 inch wheels which are, including the tires, exactly ½ the height of the car. The Kimberly will also be 6 inches (15cm) longer than a current Arnage and much lower/wider. To achieve weight reductions it makes extensive use of superformed aluminium components rather than conventional steel. We believe this Project Kimberly will be Bentley's answer to the very popular Rolls-Royce Phantom. We can't wait to see and hear more of this!
Gallery: Spyshots Bentley Continental Supersports:
Gallery: Bentley Continental Supersports in Geneva:
[via LamboPower]