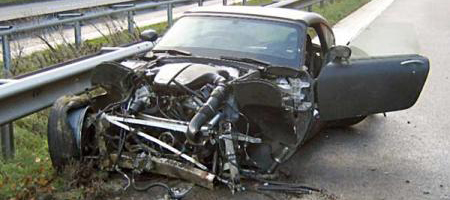 Today we are hearing of a second accident in the space of a month on the German Autobahn involving a prototype from Wiesmann. The accident apparently happened on Friday 13th, exactly a month after the deadly Porsche accident. Luckily no one was killed in the accident, however damage is being estimated at around €150,000 (£139,000 or $194,000).
The 32-year old driver of the car walked away with minor injuries after being cut up by an E30 BMW Convertible moving into the left hand lane. As the driver tried to stop and avoid an accident, the E30 hit the center guard rail and swung back into the path of a truck, the Weismann ended up being struck by a different truck. The protoype was on route to the Pappenburg test track and was travelling at approximately 200kph (124mph).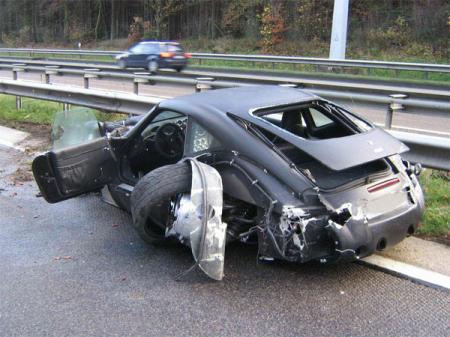 However, we can bring good news from this unfortunate event! The car had the V10 engine from the M5 meaning that Wiesmann definitely has this as a priority for future production. The bad news from this good news is that the car was a complete write off so we may be looking at a latter delay before the car is eventually released.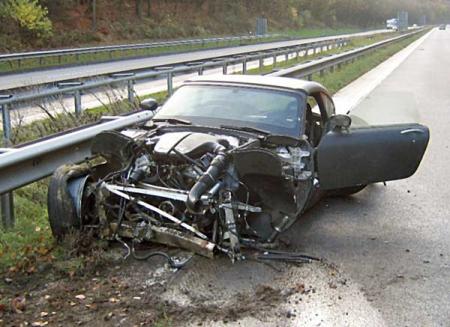 [Via GermanCarZone, WorldCarFans]