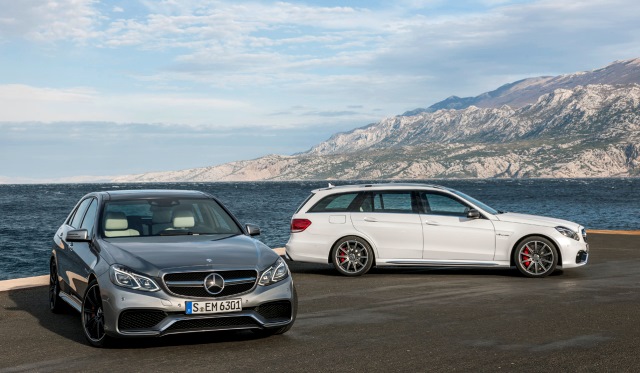 Reports coming out of Spain confirm that Spanish authorities did indeed impound a fleet of 2014 Mercedes Benz E63 AMGs during a media test event.
A group of 18 American automotive journalists, invited to Spain by Mercedes, were testing the 2014 E63 in the Catalonia region of Spain when the group was pulled over by authorities. While none were cited for traffic violations or speeding offenses, Spanish authorities did take umbrage at the journalists' inability to provide adequate proof of an international drivers license. The group was held for approximately two hours on the side of the highway before Spanish authorities decided to impound 6 Mercedes from the fleet. The total number of cars used during the test is unknown.
A statement from Mercedes has assured that all necessary measures were taken to free the writers. As of this writing, however, the cars still remain in Spanish custody. Although Mercedes-Benz spokesperson Christian Bokich did go on to say, "No fines were paid, no charges were brought and no bribes were given."
The soon-to-be-released 2014 Mercedes E63 AMG puts out a reported 550hp, good enough for a 0-60 time under 4 seconds. The twin-turbocharged V8 provides power to all 4 wheels, using the Mercedes named 4Matic all-wheel drive system. We'll keep you updated as we hear more!