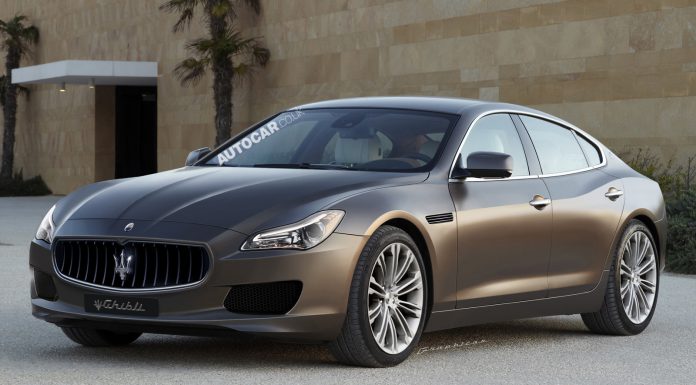 Even though the Maserati Quattroporte has the BMW 5-Series beaten in most respects, its higher price tag convinced Maserati that a new, entry-level sedan had to be offered to compete the 5-Series and Mercedes S-Class, and as you probably already know, that car is the Ghibli.
The Ghibli has been spied testing numerous times, and even though the car's technical aspects are still a bit murky and unclear, new reports suggest that the car will be debuted in just a few months at the Shanghai Motor Show in April, and that announcement alone signifies the market Maserati is targeting.
The Italian firm could have easily pencilled the Ghibli in for a debut at the upcoming Geneva Motor Show, which is arguably the world's largest auto show, but opting for Shanghai highlights how Maserati hopes the Ghibli will take off in Asia and help the company achieve its goal of selling 50,000 units annually by 2015.
If however, the Ghibli isn't ready for a debut at Shanghai, then the Frankfurt Motor Show in September will then be the favoured candidate.
[Via Autocar]