As expected, Volkswagen obliterated the Pikes Peak record earlier today with a staggering sub-8 minute time. It is the first time that any car has completed the course in under 8 minutes. Volkswagen's run even beats that of Sébastien Loeb back in 2013 with the Peugeot 208 T16 Pikes Peak.
Loeb's previous record stood at a lofty 8:13.878. Volkswagen's new time shaves more than 15 seconds off, leaving the German company with a 7 minute 57.148 second record.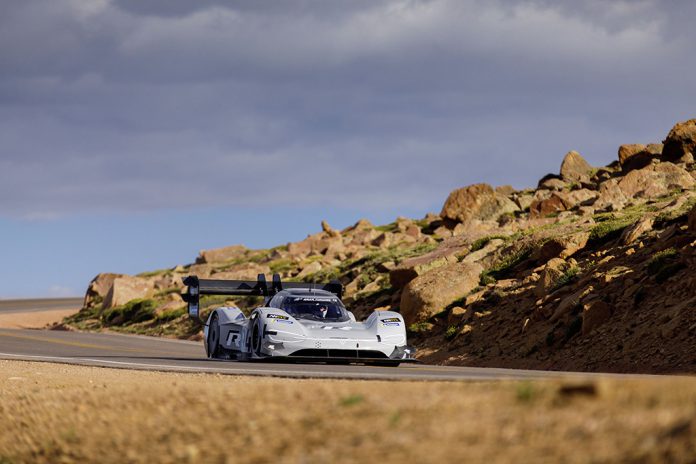 The car was driven by Le Mans and endurance racing legend Romain Dumas at the Colorado mountain event. Dumas improved on his 2014, 2016 and 2017 winning times by a considerable margin, nor doubt due to the car he found at his fingertips.
The Volkswagen I.D. R Pikes Peak Prototype is an all-electric race car. It comes equipped with the equivalent of 671 bhp, weighs less than 1,100 kg, and achieves a 0-62 mph time of 2.25 seconds and top speed of 149 mph. It is hard to think of a car so well suited to hill climbing.
Elsewhere during the event, we understand that Bentley also broke another Pikes Peak record with a 10:49.902 second run for the W12 Bentley Bentayga. The previous record for a production SUV was held by the Range Rover Sport with a 12:35.61 time.