For the third consecutive year the world's leading media and executives from all Volkswagen Group brands gather in Hall 7 of Palexpo Geneva for the Volkswagen Group Geneva Preview. The theme of the evening is 'Shaping the Future – Urban Mobility'. The head of group communications Hans-Gerd Bode opens the evening with a speech about the turbulent times the automotive industry is experiencing. The industry itself needs to develop solutions for the future of Urban Mobility. Having recorded record profits in 2017 it is clear that despite the ever changing environment and political headwind it was a good year for the 12 brands of the Volkswagen Group which includes everything from Bugatti and Ducati to MAN trucks and Volkswagen.
Unlike the recent NAIAS, the Geneva Motor Show is the true stage for future visions. Tonight Volkswagen and the Group's brands will present their vision for the future.
Volkswagen Group Geneva Preview Night 2018
Volkswagen Group CEO Matthias Müller opens his speech with a quote from Fred Kent. 'If you plan cities for cars and traffic, you get cars and traffic. If you plan for people and places, you get people and places.'
Volkswagen has to be on the forefront in providing solutions for urban mobility. Müller adds that Volkswagen will invest 34 billion euro in electrification, autonomous driving and new mobility services until 2025. As example Müller illustrates this with a new mobility startup in 2016. Moia is a new ride sharing service that allows people to share empty seats in their cars with an app. Like Carpooling 2.0. Moia also brought a dedicated shuttle that they developed for their ride sharing app which will soon appear on the streets of Hamburg.
E-Mobility is hot this evening with 5 electric concept cars and two plug-in hybrids. But an e-car is useless without the proper charging infrastructure. Germany has a pretty poor infrastructure with very low investment from car manufacturers and government alike but this will hopefully change in the not so long future – although no clear indication was made as to how big Volkswagen's commitment to the infrastructure will be. Instead another Volkswagen affiliate, Kuka, is welcomed on stage to show their fully automated charging robot concept which allows autonomated cars to be charged without any human interaction.
Volkswagen is the only brand to introduce a vehicle on stage this evening. It is the Volkswagen I.D. Vizzion, a full electric and autonomous coupe limousine which is the new flagship of VW's I.D. family. Dr. herbert Diess presents the Vizzion as the pinnacle of technology and design. The steering wheel and dashboard is replaced with a clean touchscreen dashboard. Two axle mounted electric engines offering all wheel drive and 650km of range. Volkswagen plans to introduce the Vizzion in 2022. It is based on the new MEB platform which should sprawl 15 different models until 2025.
After the unveil of the Volkswagen I.D. Vizzion concept the curtains around the entire venue drop unveiling eight other cars of the Volkswagen Group brands. Those who still remember the old Volkswagen group Geneva previews from before 2016 will find the moment a bit underwhelming. After that everybody has the opportunity to take a closer look at the exhibited vehicles and so did we.
Lamborghini Terzo Millennio
First shown in Boston in November this technology and design concept previews what a full electric hypercar from Lamborghini could look like. Designer Mitja Borkert created a futuristic model which is unmistakingly a true Lamborghini.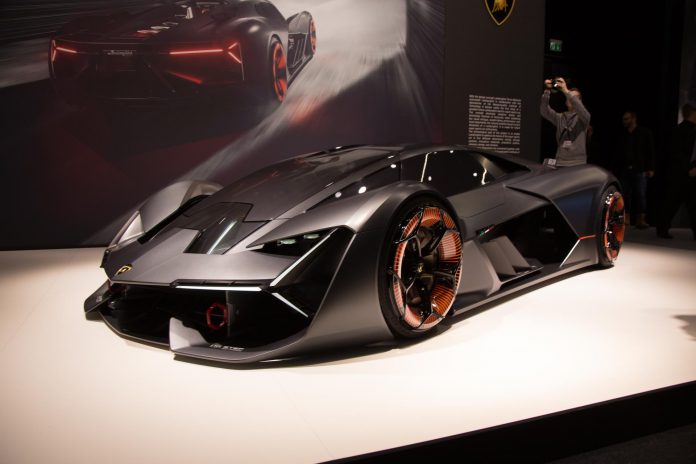 Porsche 919 Hybrid
Porsche brought a legend to Le Mans in the form of the Le Mans winning Porsche 919 Hybrid. Now that Porsche left Le Mans in favor of Formula E it deserves a decent good bye and this is part of it's journey to the Porsche Museum in Stuttgart.
Italdesign Zerouno Roadster
The stunning Italdesign Zerouno Roadster celebrates it's world debut in Geneva and on this evening it is the only car with a traditional combustion engine.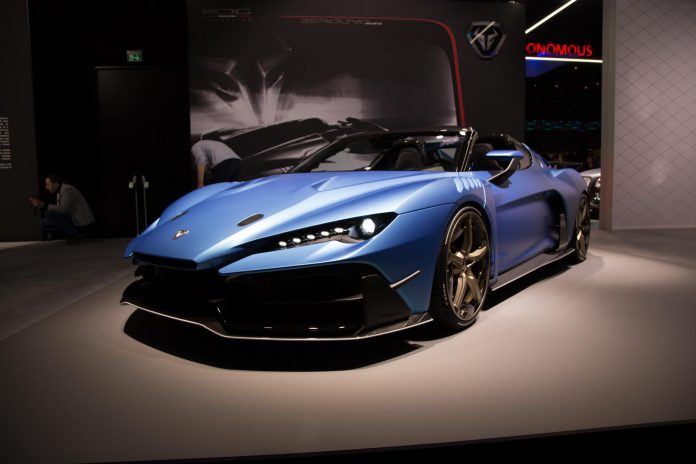 Audi Q6 e-tron teaser
Hidden behind wall with a few windows we could get a glimpse of a covered Audi Q6 e-tron due to celebrate it's world premiere later this year. The full electric SUV from Audi is the first full electric SUV coming to market from the Volkswagen Group.
Seat Cupra e-racer Touring Car
The first full electric touring car concept in the world is this brand new Seat Cupra e-racer. Seat also announced that Cupra is becoming Seat's performance outlet similar to what AMG is for Mercedes-Benz.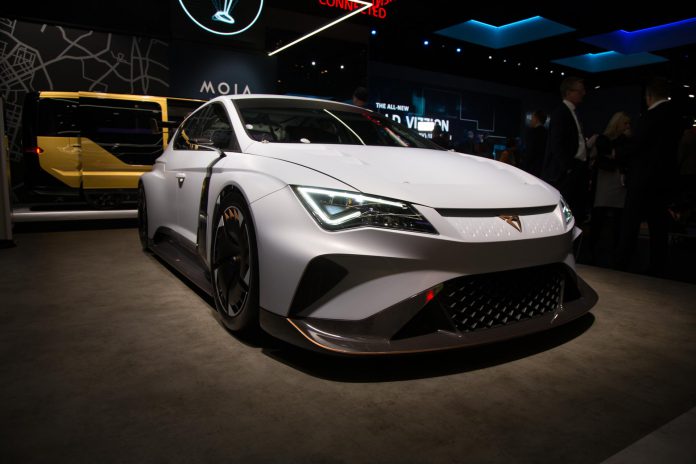 Bentley Bentayga Plug-in Hybrid
The first Bentley plug-in hybrid is this Bentayga with a V6 petrol engine and 50 kilometers of electric range. It can be recharged in 2.5 hours with a quick charger. In high-tax countries this will help to make the Bentayga significantly less expensive.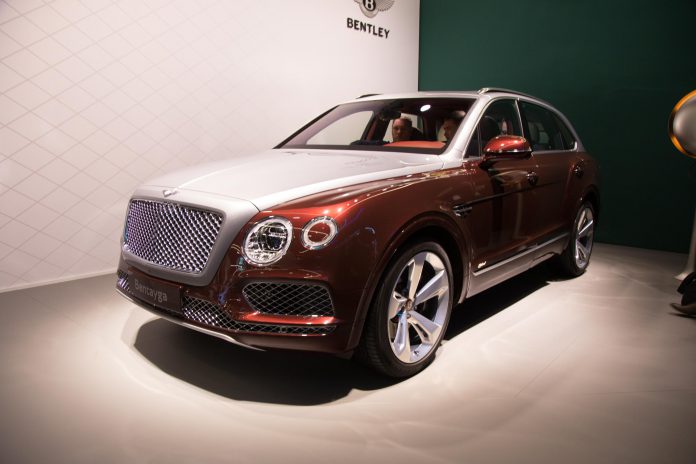 The attitude and appearance of the Volkswagen Group brands and leaders feels more confident and robust than in previous years. However, now it is time for Volkswagen to step up and bring products and services to market. Competitors like BMW and Mercedes-Benz already launched successful car sharing services with DriveNow and Car2Go and the number of competitors with electric cars people can buy now is growing every day. If the VW Group wants to play a significant role in the transition and future of the automobile industry and urban mobility it has to speed up the rate with which it makes new technologies, products and services available to new and existing customers around the globe.
For more news from the Geneva Motor Show 2018 make sure to subscribe bookmark our dedicated Geneva Motor Show 2018 News channel.