BMW just unveiled the new generation BMW X3 at the place where all new X3's will see the first light: the brand's Spartanburg plant in South Carolina, USA. The one we are most excited about though, is the new BMW X3 M40i.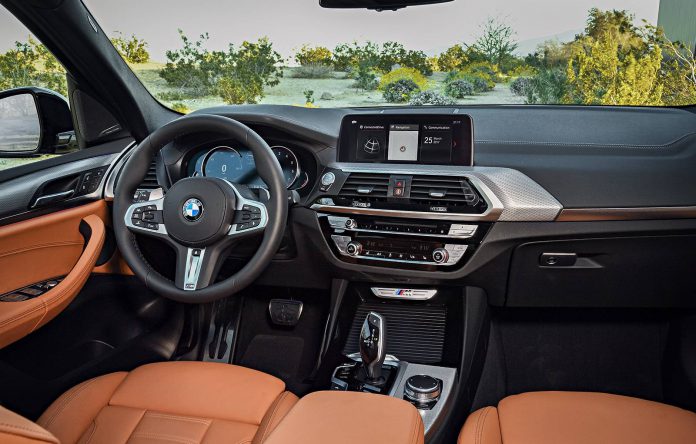 Let's jump straight to the goods, the flagship X3 model comes with a 3.0-liter six-cylinder in-line petrol engine that delivers 360 horsepower and 500 Nm of torque. That's good for a 0 to 100 km/h acceleration in 4.8 seconds and an electronically limited top speed of 250 km/h (155 mph).
The BMW X3 M40i heralds the arrival of the first ever M Performance vehicle in this model series. The engine is completely new and developed from the ground up, and should be well-balanced in terms of power, smoothness and efficiency. This is also reflected by its fuel economy stats, which seem to have significantly improved over the previous most potent model, the xDrive35i. Even more impressive, is that at the same time the Bavarian automaker managed to give the X3 M40i substantially more power, up 54 hp and 100 Nm compared to the xDrive35i.
Linked to the new M Performance engine is the 8-speed Steptronic automatic gearbox, which comes standard in all new X3 variants. In the X3 M40i it's expected to be extra responsive, featuring shorter shift ratios to accommodate the extra power.
Much work also went into shedding some serious weight off the X3. A lightweight platform and construction combining aluminum and composite plastics facilitated a weight reduction of up to 55 kilograms compared to its predecessor. Additionally the X3 features a lower ride height to benefit its drag coefficient and fuel economy.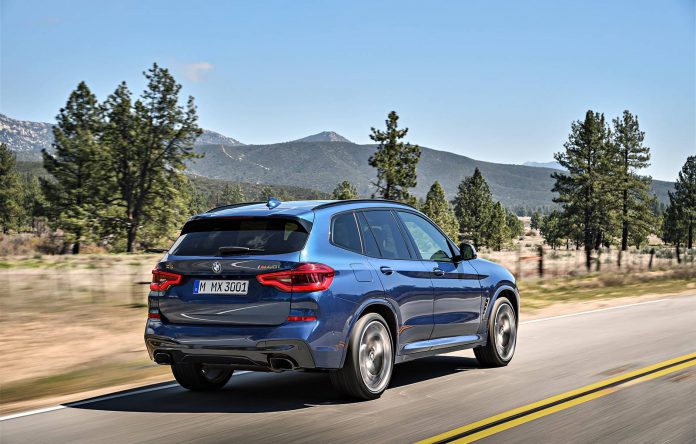 Specific design cues that set the M40i apart from the rest of the range are an M Performance-specific exterior design including the M Aerodynamics package with Cerium Grey accents. It additionally features a flap-controlled M Sport exhaust system with black chrome tailpipe embellishers, M Sport brakes, M Sport suspension, variable sport steering and 20-inch light-alloy wheels as standard. Adaptive M Sport suspension is optional.