We all knew it would come at some point! The Lamborghini Huracan Performante Spyder is all but official after these photos were released, taken in Gardone Riviera, Italy recently by Giammiseri_Photography. The photos reveal the high performance Huracan model in its testing phase with the engineers enjoying open-top motoring in the test mule.
The car, which was spotted on the shores of Lake Garda, features the same outlandish rear spoiler and front splitter as the new Performante. The front bonnet, rear spoiler and drop top all appear to be camouflaged, although, the combination of parts are likely already known from the existing Performante and Huracan Spyder models.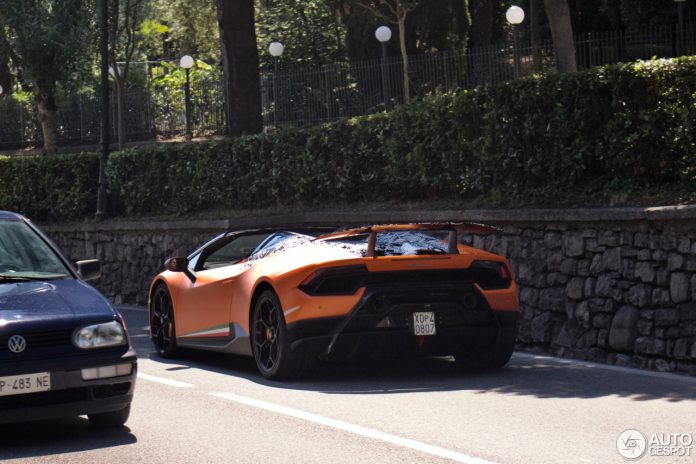 The Huracan Performante Spyder is likely to share many of its features with the Coupe variant. That car features the most powerful V10 produced to date by Lamborghini, putting out 640 hp at 8,000 rpm and 600 Nm of torque at 6,500 rpm. Weight should be slightly more than the 1,382 kg Performante with a 0-100 km/h time similar to the Coupe's 2.9 seconds, and a top speed of around 325 km/h.
As you will no doubt remember, the Performante Spyder set a blistering 6:52.01 time at the Nurburgring Nordschliefe recently. The Spyder is expected to carry the exact same technical spec including the new active aerodynamics system named "Aerodinamica Lamborghini Attiva" (ALA) and the fifth generation Haldex four wheel drive system.
There is no word on when official details will be released. We are hoping that we will see it at this year's Frankfurt Motor Show 2017.