Supercar Sunday has become one of those must-visit events for me in recent years. Prior to the revival of the Goodwood Members Meeting, the first Breakfast Club meeting of the year would also be my first British event. It is a fantastic event for a host of reasons. First and foremost, it is free! It is also one of the biggest, we suspect that the supercar count this year was well in excess of 500 cars.
What's not to like about a gathering of like-minded people at an incredible venue, sharing a bacon sandwich and talking the latest and greatest supercars? The Goodwood Breakfast Club 2017 Supercar Sunday event took place last weekend at the historic racing circuit. As you can see from our photos, the turnout was pretty incredible!
Goodwood Breakfast Club 2017 - Supercar Sunday
So what stood out? A few things really, our favourite was the McLaren P1 LM which we suspect was bought by the factory. It was difficult to photograph as it attracted a huge crowd. We were lucky enough to catch it on the way out! Also lined up on the pit straight was a Pagani Huayra (the Pagani factory car) together with a McLaren P1 and a number of Ferrari F40 and F40 LM.
One of the best features of the Breakfast Club is the fact that it allows us to see the latest trends in supercar sales for British customers. Two things are clear. The McLaren 570S and 540C are extremely popular and the Ferrari F40 is still king!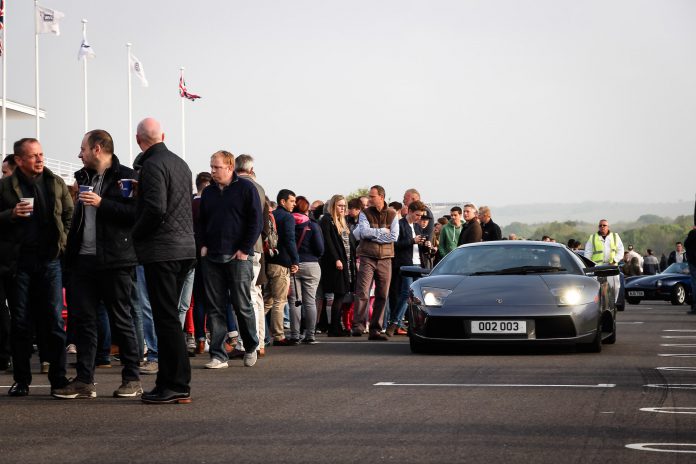 We also spotted three Veyron's. Two Porsche Carrera GT's were on show, however, we didn't manage to capture them as they parked a huge distance away from the action. A Zagato Vanquish joined quite late and a Ferrari F12 tdf also put in an appearance.
Goodwood Breakfast Club 2017 - Supercar Sunday
At the lower end of the scale, we saw a couple of Porsche 911 R's, as well as a couple of Honda NSX. Incredibly, two Lamborghini Miura SV's managed to make the early morning trip. Another favourite was the Mercedes SLR McLaren fettled by MSO. This seems to have received a recent makeover!
All things considered, if you are willing to set an early alarm the Supercar Sunday Goodwood Breakfast Club is always worth a visit.