This 'Dubai Red' Pagani Huayra was recently posted for sale at £1,849,990 in the UK. It's a right-hand drive 2013 model with just 2,400 miles on the clock.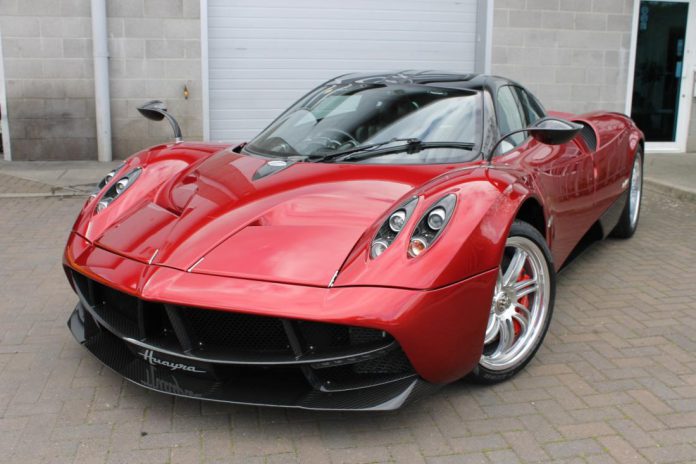 The beautiful hand-built Italian supercar is a rare sight and they only appear for sale every so often. This example seems to have spent the majority of its life tucked away in a garage and is in pristine condition.
Its red lacquer nicely contrasts with the lightweight visual carbon fiber components from every angle. Whether it's the front apron with large splitter, rear diffuser, side skirts or handsomely sculpted sideview mirrors, the Pagani Huayra breathes exclusiveness to the max.
The carbon fiber feast continues on the inside, from the door trim, dashboard and mid-console to the steering wheel. The V12-powered supercar comes with the 'Nero' interior: black Nappa leather with contrasting red stitching that matches the exterior paint.
Under the hood sits the 6.0-liter V12 biturbo hand built by AMG. In this configuration it's good for 730 horsepower and 1,100 Nm of torque. With a curb weight of just 1,350 kg, the Huayra sprints from 0 to 100 km/h in just 3.2 seconds and has a top speed of 370 km/h.