The new Lamborghini Huracàn Performante will make an even more glorious entry to this year's Geneva Motor Show now it officially holds the Nürburgring Nordschleife record lap time for production cars. The new Huracán Performante smashed the previous record time by no less than five seconds and was clocked at six minutes and 52 seconds. Yes you read that correctly: 6:52.01!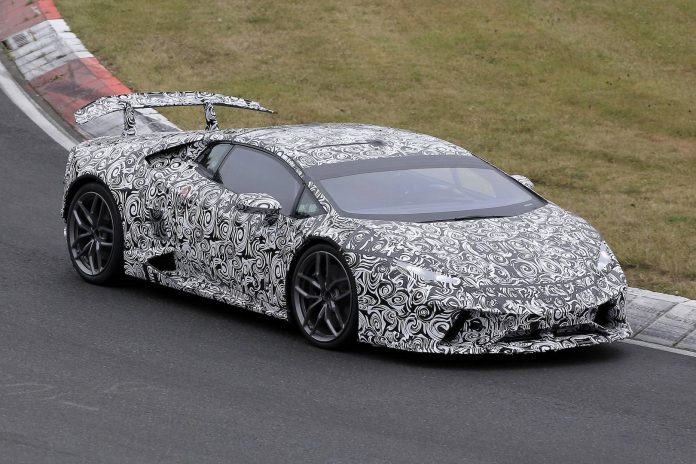 The Porsche 918 Spyder wore the crown for three and a half years after setting the previous record time of six minutes and 57 seconds back in 2013. The official record is still held by Radical, whose SR8 LM lapped the 20.6 kilometer distance in six minutes and 48 seconds. The legitimacy of that record however remains challenged, because the Radical SR8 LM can hardly be seen as a series production car.
How the Lamborghini Huracán Performante managed to push the 918 Spyder off its throne can be seen in this detailed video released by Lamborghini. Lamborghini test driver Marco Mapelli set the record back in October 2016, an achievement which was probably not easy to keep a secret until now.
The record time goes to show that we are in for something special with the debut of the Performante. So far we have only been able to speculate about the performance and features of the most extreme Huracán to date. The V10-powered supercar is likely to feature a slight performance bump over the conventional Huracán, and will weigh a significant 100 kg less.