Last week it was reported by multiple news outlets that Chris Brown's Lamborghini Aventador was found crashed and abandoned on a residential road in Beverly Hills. The matt black wrapped Italian supercar was the only car involved in the accident and it is reported by TMZ that the investigation into the accident will take low priority given the lack of third party property damage.
The Lamborghini Aventador was crashed and left abandoned in Beverley Hills. The police therefore have no idea who the driver of the vehicle was at the time. There is no suggestion that Chris Brown was driving the car at the time, rather, reports suggest that it was actually one of Chris' friends piloting the car at the time.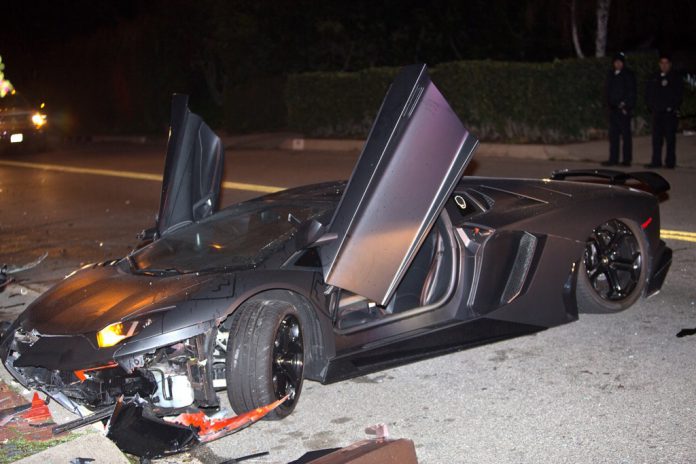 The incident doesn't seem to have phased Chris Brown as he posted a video the following day revealing what remains of his exotic car collection. Aside from a ton of dirt bikes and quads, it seems the rapper has a replacement Lamborghini Aventador SV, a Liberty Walk tuned Lamborghini Huracan, a Ford Mustang, a couple of Rolls-Royce, a Camaro, a Corvette, a Porsche 911 Turbo and an ultra-rare Rezvani Beast.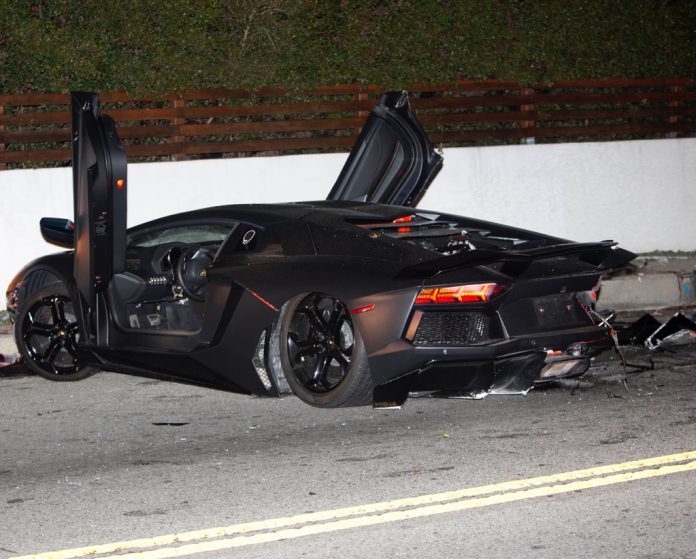 The car allegedly wrecked last week was fitted with a host of aftermarket tuning parts. Chris bought the car from JC Customz who fitted a range of Misha Designs parts including a new front bumper, rear bumper and rear spoiler. The wheels were gold coated Savini units.
As you can see from the photos, the entire right side rear of the car has been removed, leaving little chance of an economical repair job.
Photos by TMZ.