After stage 6 was cancelled due to bad weather on Saturday, the next day was a rest day for the boys but they still had to travel to Lapaz to serve the resting period. Stage 7 thus started from Lapaz to Uyuni but was also shortened due to bad weather. This stage also marked the first marathon stage.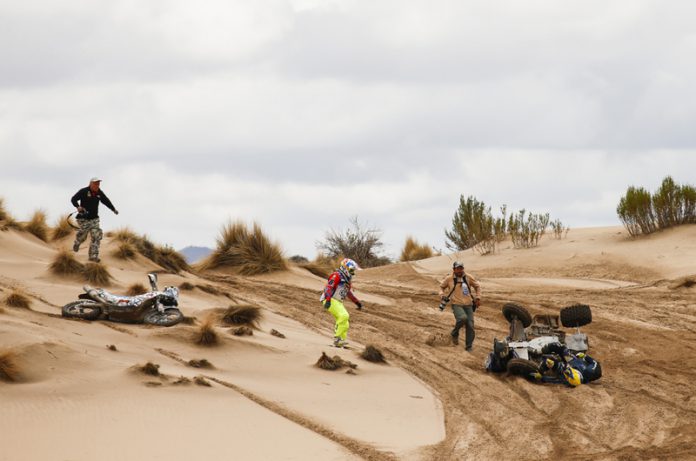 Peugeot continues to dominate the Dakar Rally 2017 with Stephane Peterhansel winning stage 7 ahead of Sebastien Loeb by only 48s. Toyota's Giniel de Villiers rounded off the top three with Mini's Mikko Hirvonen coming home fourth. Peterhansel and Loeb now have two stage wins each from this year's rally, Mr. Dakar still leads the overall standings but nothing is stopping Loeb from clinching this year's victory.
The bikes had a new winner on this stage, Honda rider Ricky Brabec who after many trials to enter the top three managed to best out everyone by finishing first. Paulo Gonçalves gave Honda a double victory by finishing second while British rider Sam Sunderland finished third to retain his lead in the overall classification.
Sergey Karyakin won the stage in the quads category and now leads the overall standings, thanks to his competitive finishes in the last six stages which saw him end up within the top seven in every stage. Dmitry Sotnikov won in the truck category for Kamaz and now sits two minutes behind leader Gerard de Rooy of Iveco.
Today, the competitors will leave Bolivia and head back into Argentina rallying from Uyuni to Salta, an overall distance of 892 km. Full stage highlights will follow soon.