Have you always wanted to own a Bugatti Veyron but never had money for the real deal? Well, the guy that put together this scarily much alike replica is asking just over $80k for something that looks like a Bugatti Veyron, but doesn't drive like one.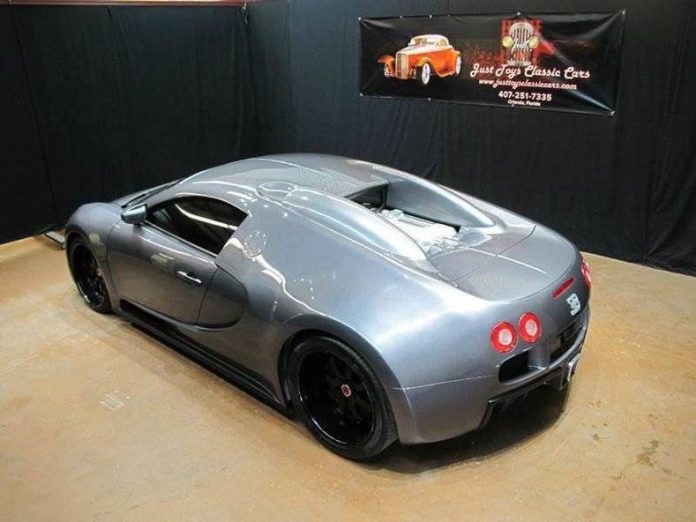 The name says it all, put up for sale by "Just Toys Classic Cars" in Florida, the car was put together back in 2008. The Veyron body is sculpted out of custom fiberglass and is based on the chassis of a Mercury Cougar.. Yes, we know what you're thinking but it gets better.
Powering this fake Veyron is a Duratec 3.0 engine that was taken from a Mercury Sable. The seller says that this engine was far more powerful than that of the Cougar, and with a custom exhaust system has a better sound to it.
We've got to give it to them, they do know how to sell a car. With sleazy lines such as "You slide in to this extremely comfortable leather interior and you feel like your bank account just quadrupled in size." and "adjust the radio to your favorite tunes and put this baby in drive and get ready for a lot of thumbs up and attention", we have no doubt some random 'collector' will come by the dealership to take it off their hands for the full asking price.
What do you think? Would you pay that amount of money for a replica Veyron?