This rust wrapped BMW i8 must be one of the coolest ones we have seen so far. The hybrid sports car is owned by Austin Mahone, who took it to MetroWrapz and let them do their thing.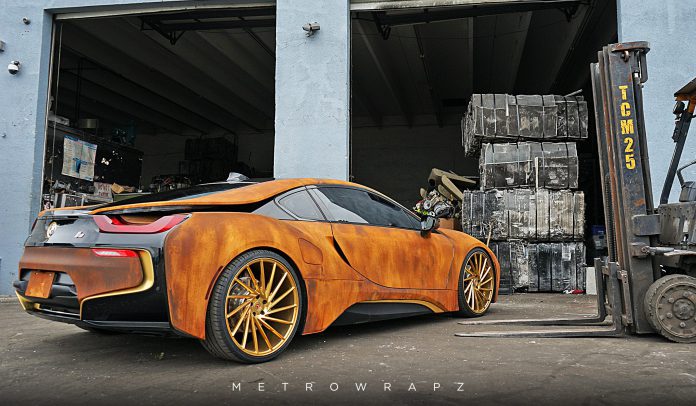 We have covered several rust wrapped sports cars in the past, most of them coming from wrapping companies based in Sweden. This particular rust wrapped BMW i8 has a nice set of Vossen Wheels to match. Plenty of attention has been paid to the car's details as well, just look how the logo at the front was converted to black and white with a matching golden border around it.
MetroWrapz says it's a 'first of its kind Oxidizable car wrap' and released an additional video on youtube for those of you wanting to see more.
For more inspiration and ideas, you may want to check out some of our earlier articles on rust wrapped cars such as this Porsche 911 GT3 RS, Iron Man Audi R8 V10 or Ferrari 458 Spider!