Do you remember this post on a rust wrapped Ford Mustang in the States in fall last year? A similar project residing under the name "#PaintisDead" has recently been conducted by Swedish car-wrapping company WrapZone.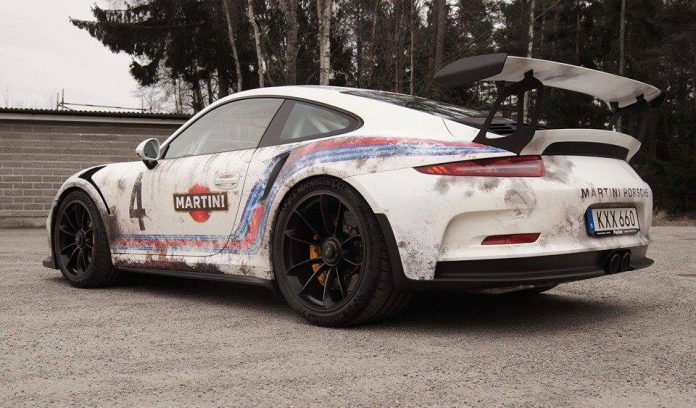 Porsche owner Henrik Sandell brought in his Porsche GT3 RS for a completely new livery. Wrapped by WrapZone, it's wrap designing company "Skepple" that designed the GT3 RS' new jacket. Well, new is not the first thing that comes to mind when first seeing the result. The exclusive wrap design shows a rusty and worn out Martini livery as if the Porsche saw a racetrack or two too many.
This is not the first collaboration between Skepple and WrapZone, and hopefully not the last one. Many great and unique results have come out of the Swedish wrapping garage so far, one of which is the custom worn out Martini livery design Porsche 911 GT3 RS. Let us know your thoughts on the new rusty wrapping hype and make sure to check out the Porsche showing off its new looks in the gallery below!