An even longer version of the Porsche Panamera is in the works and here are the most recent spy shots showing how it tackles the world famous Nürburgring.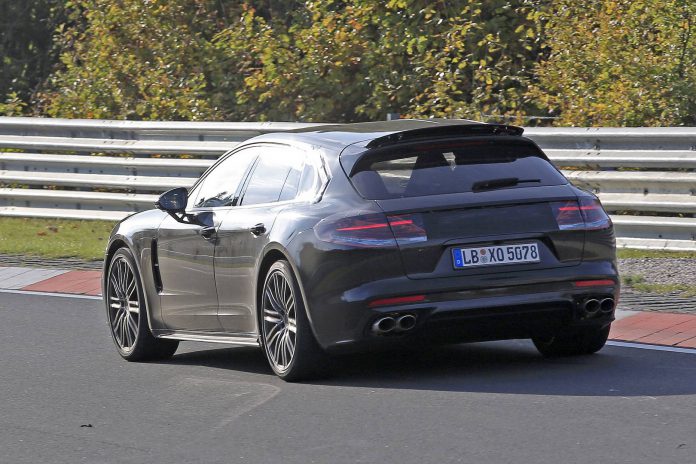 While the Porsche Panamera 'saloon' is already a pretty lengthy and spacious car with its 5.5 meters length, plans to introduce an even larger shooting brake body style of the Panamera have existed ever since the presentation of the 2012 Sport Turismo concept. In late 2014 it became evident that Porsche hinted at an introduction of the shooting brake Panamera in the second generation of the luxury four-seater.
Wolfgang Hatz, head of R&D at Porsche, explains that Porsche designed an entirely new Panamera with a new platform. A novelty is the self-adjusting 'spoiler in spoiler' that is also visible on these spy shots. The same spoiler system is likely to be introduced on the next generation Porsche Cayenne.
Judging from the taillights, the spoiler won't be the only component that will be shared with the Cayenne. Or is it the camouflage hiding the more chiseled rear light ensemble that was so well-received on the latest generation Porsche Panamera saloon?
The Porsche Panamera 'Sport Turismo' will take on the Mercedes-Benz CLS shooting brake, implying that it may become available with five seats instead of the conventional four that are standard on the Panamera.
Porsche Panamera Shooting Brake