What you see in front of you is a car that is, in fact, not a car at all. This is the Porsche 908-04 – and it doesn't exist. A team of skilled renderers created this as their take on a Porsche Vision GT.
The Vision GT name is not new and you may have already made the connection to PlayStation's Gran Turismo. These concepts don't have to exist and therefore often are completely insane. Examples include the laser-powered Chevrolet Chaparral 2x Vision Gran Turismo, and the SRT Tomahawk Vision Gran Turismo powered by technology that Doesn't Exist Yet. This, however, is generally a good thing as creators can go crazy with the design to create some breathtaking cars.
Now although many car makers have Vision GTs, a noticeable exception to the trend is Porsche. The reason for this is, if you go on Forza 4, you will find a selection of Porsches to enjoy. If, however, you play Gran Turismo 6, the closest thing you will find will be a RUF (RUF Vision GT anyone?). This is due to licensing disagreements between the owner of Porsche's digital licence, EA Games, and Sony, Gran Turismo's creators. The lack of Porsche is actually noticeable in multiple games. Even Forza 4 only eventually got them in DLC.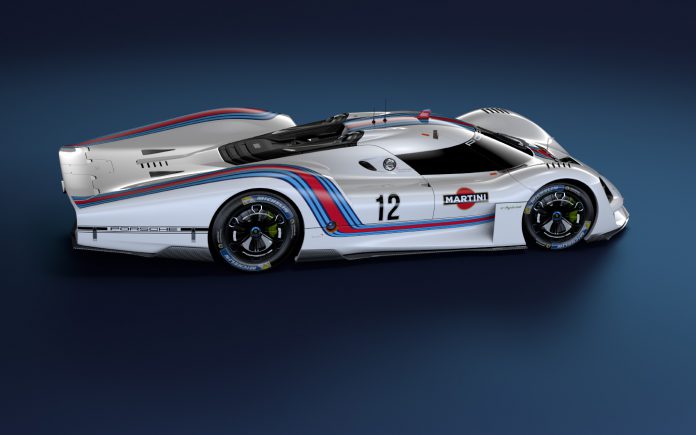 But back to this car: since Gran Turismo won't have one, the porschevisiongt.com team have taken their place, creating a modern long-tailed take on the original 1969 908. The original 908/02 was initially a failure but managed to obtain success later in its career. The biggest feature in the 908 was the long tail, the main styling feature in this newly imagined car.