While portable GPS systems have revolutionized the way people navigate, they can also give you directions that send you to the bottom of a lake as a Canadian woman found out.
According to news reports, a Canadian woman's GPS directed her down a boat launch and into a lake. The accident occurred on a night that was particularly stormy and dark, which may have led to the accident.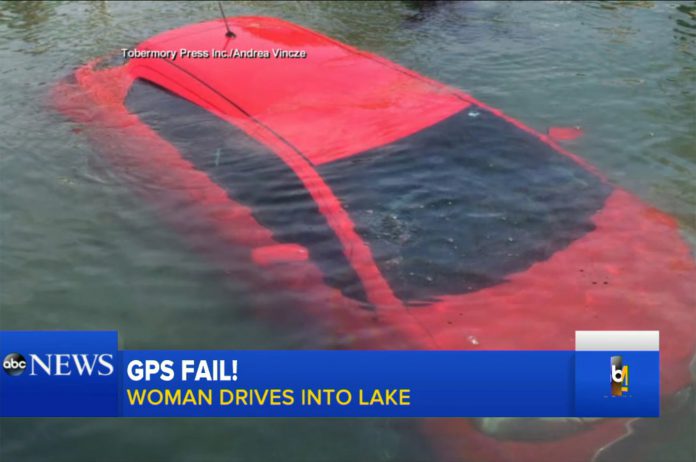 The 23-year-old woman apparently missed a right turn in an unfamiliar area and then followed her GPS as it led her directly into Georgian Bay.
The driver was able to roll down her windows and escape the sinking car without injury. The car, as you can imagine, was deemed a total loss.