A new batch of spy shots have been released of the 2018 Porsche Panamera Shooting Brake as it undergoes testing in Europe.
The upcoming shooting brake variant of the Panamera was first confirmed to exist by Porsche's head of research and development, Wolfgang Hatz, back in 2014. The styling of the upcoming 2018 model will take many of its cues from the 2012 Sport Turismo concept. The shooting brake will be built alongside the standard four door version according to sources close to Porsche.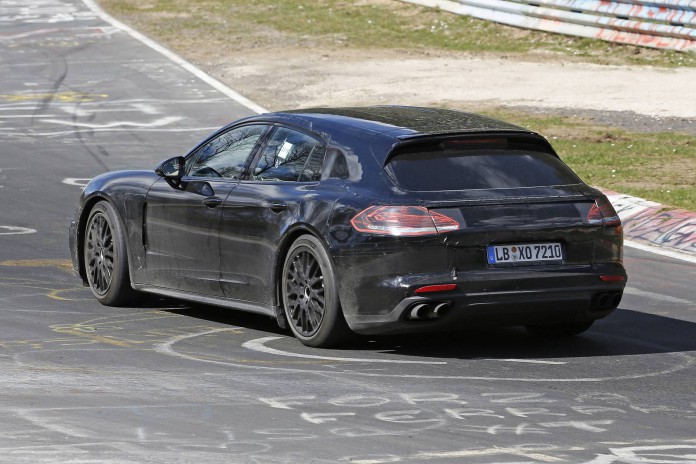 Porsche is also considering the possibility of creating coupe and/or cabriolet version of the Panamera. The likelihood of either of these models seeing the light of day, however, seems highly unlikely at this point in time.
"What we have designed is an entirely new Panamera with a new platform," Hatz explained regarding the new Panamera. "We have prepared it for a lot of derivatives, personally I like very much the Sport Turismo, I love this car. But there is a good chance for more derivatives."
The Panamera Shooting Brake will go up against the likes of the Mercedes-Benz CLS Shooting Brake when it is released sometime in 2017. Expect to see a revised version of the standard four-door Panamera sometime this year.
2018 Porsche Panamera Shooting Brake