Texas-based tuning company Hennessey Performance Engineering has set the record for world's fastest open top car, taking its Venom GT Spyder to a Racelogic-confirmed top speed of 265.6 mph at Naval Air Station Lemoore in Fresno County, California.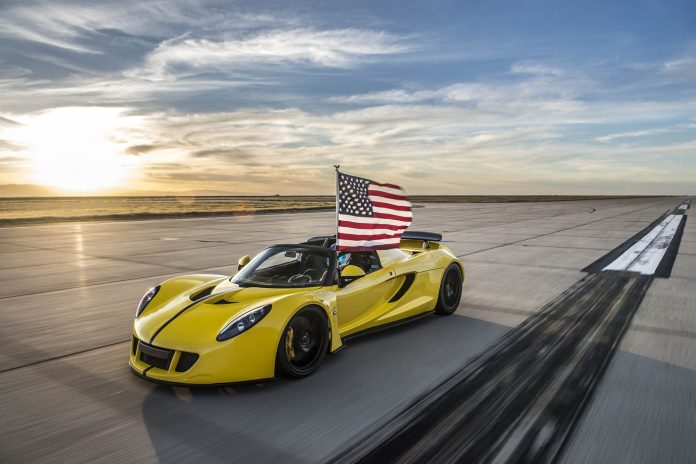 "2016 marks the 25th anniversary of Hennessey Performance", said company founder, John Hennessey. "I thought that this would be a special way to celebrate 25 years of making fast cars faster. I've wanted to test the top speed of our Venom GT Spyder, without the roof, ever since our coupe ran 270.4 mph on the Space Shuttle landing runway at NASA's Kennedy Space Center in 2014. This was a great way to validate the technical excellence of our car which includes high-speed stability with an open roof."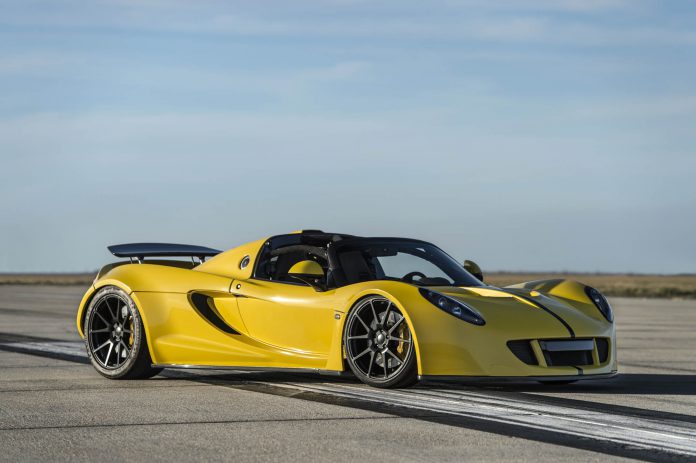 The Venom GT Spyder is powered by a twin-turbocharged 7.0-liter V8 producing 1,451 horsepower at 7,200 rpm and 1,287 lb-ft of torque at 4,200 rpm. With a six-speed manual transmission sending drive to the rear wheels, it will accelerate from 0-60 mph in 2.4 seconds and from 0-200 mph in 13 seconds. Hennessey will build three 'World Record Edition' examples of the supercar to commemorate the record, each costing $1.3 million USD.
Hennessey Venom GT Spyder