At the end of Italian motorway A22, near Ferrari's home Modena, lies the town of Campogalliano – once the center of operations for Italian supercar manufacturer Bugatti. This is what the abandoned Bugatti factory looks like now, after more than 20 years of emptiness and decay.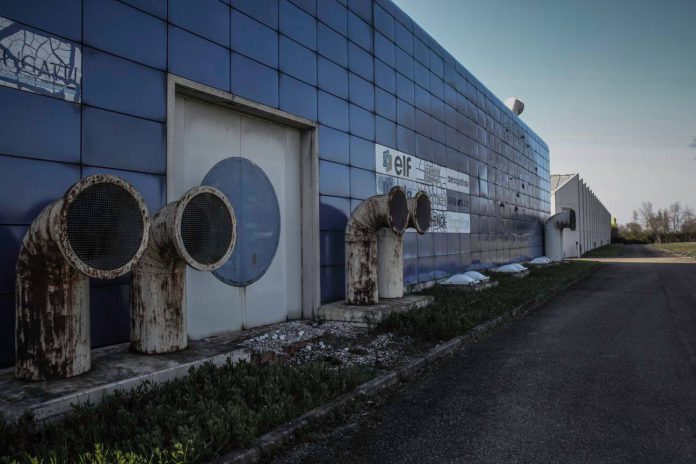 It's 1992 when Italian entrepeneur Romano Artioli, once owner of both automobile makers Bugatti and Lotus, files for bankruptcy. It took six more years before the Bugatti dream saw the light of day again. In 1998, German Volkswagen Group revived the legendary Italian supercar brand and moved production and assembly to France. By 2005 there was finally a Bugatti rolling off the assembly line again, the Bugatti Veryron.
This brings us back to Bugatti's darkest years back in the early 90's. The last Bugatti to be produced in the Campogalliano plant was the EB110. Although in present time it is hard to believe after all those years of decay, at the time the Bugatti factory was supposedly light years ahead of competition with its refined, innovative and futuristic production facility.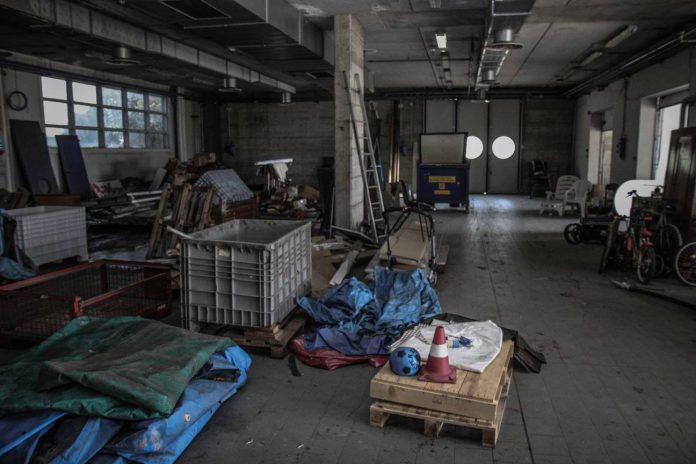 Photos show an abandoned first floor of the facility, which used to be the creative center of design. The photos furthermore show a grand hall that was dedicated to testing the engines, the CEO office, the assembly room, lunch room and original gate that was once part of Bugatti's first factory (1909) in Molsheim, Germany (Now France).
Ever since the production plant was abandoned, a terrain keeper has been looking out for the property. Ezio Pavesi, first assigned to look after the old factory in 1990, is responsible for cutting the grass, keeping the property neat and tidy and safeguard its perimeter. Pavesi is currently employed by a law firm from Rome that bought the property at an auction four years ago.
Since then several Chinese investors from the automotive sector have shown their interest in the property although nothing concrete so far. The structure that was once the venue that premiered the use of carbon fiber structures in the automotive industry, now leaves a desolate impression.
It sure looks like a heavenly playground for photographers taking an interest in urban exploration. With that being said, it's photographer "_gallas27", part of an Italian urban exploration community, who we have to thank for this unique insight in the abandoned Bugatti factory near Modena, Italy.