A fresh set of spyshots of the 2017 Rolls-Royce Wraith facelift have been released!
The Rolls-Royce Wraith will receive a styling facelift for the 2017 model year with a series of front end revisions. While Rolls-Royce have tried their best to camouflage the design of the new car, these spy shots give us a pretty good idea of what to expect. The front fascia will receive a new kink in the bottom edge of the headlights as well as redesigned front bumper.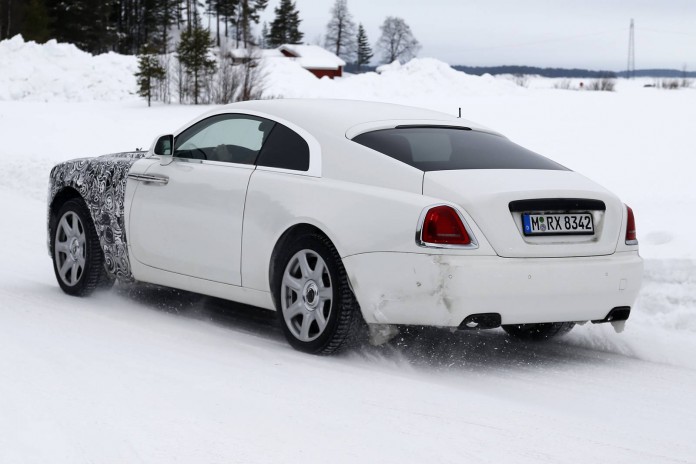 It appears as though the rear of the car will not receive any drastic changes (if any at all) as the rear remains uncovered and unchanged in this batch of spy photos.
As far as interior changes go we can expect the 2017 Wraith to feature a multitude of small changes. Unfortunately, we were not able to see the extent of these changes as the interior of the car was heavily camouflaged during this development phase.
The new 2017 Wraith will retain the same 6.6-liter V12 as used in the current generation Wraith.
Check out the gallery below for a better look at the facelifted 2017 Rolls-Royce Wraith.
Rolls-Royce Wraith Spy Shots