A huge accident on the 5 freeway in Los Angeles last week left three people killed following a street race between a Dodge Challenger and a Dodge Charger. The 35 year old driver of the Dodge Challenger survived the multi-vehicle crash and has now been charged with three counts of second-degree murder.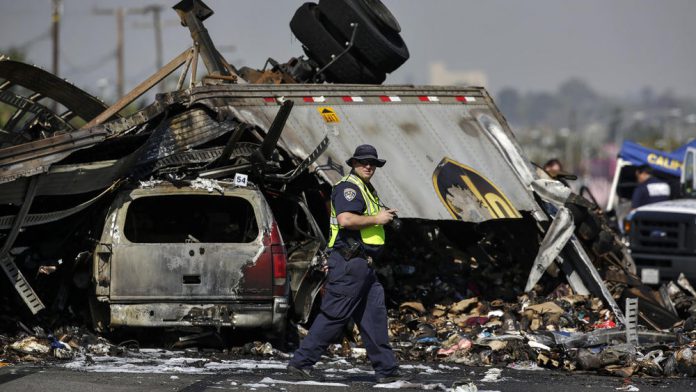 If the murder charges weren't already enough, the 35 year old street racer was also charged with four counts of reckless driving on a highway causing injury. The multi-collission followed a race between the two American muscle cars just after midnight last saturday. One of the street racers lost control and hit a UPS truck that was launched into the air, subsequently landed on the central divider hitting other traffic before exploding.
The UPS truck hit a Nissan, taking off the top of the Japanese car before colliding with a red Ford Explorer. Following the immense crash the 5 freeway was shut down in both directions for 24 hours. Two teenage passengers of the Nissan were both killed in the accident, and the 52 year old driver of the UPS didn't survive either.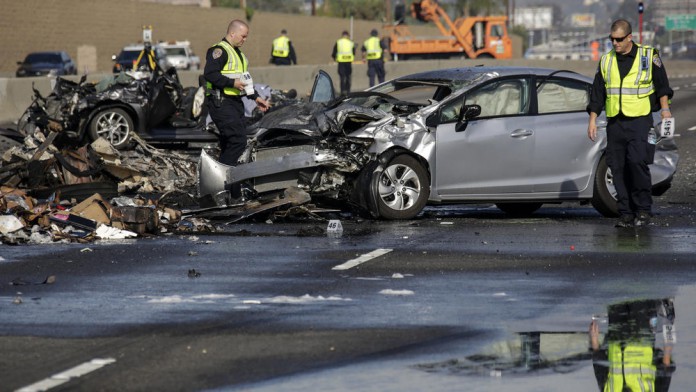 While the 35 year old driver of the Dodge Challenger was apprehended shortly after the crash, the driver of the Dodge Charger fled the scene and still remains at large. With bail set at $3.2 million, the 35 year old driver faces life in a state prison if convicted of all charges.