Vorsteiner has officially announced the Mercedes-Benz E63 AMG Aero Program.
The new aero program was specifically designed by Vorsteiner to accentuate the performance oriented nature of the E63 AMG all the while ensuring that the car retained its luxury appeal.
The new program includes two different parts. First is the VBR Aero Front Spoiler. Second is the VBR Carbon Fiber Aero Rear Diffuser.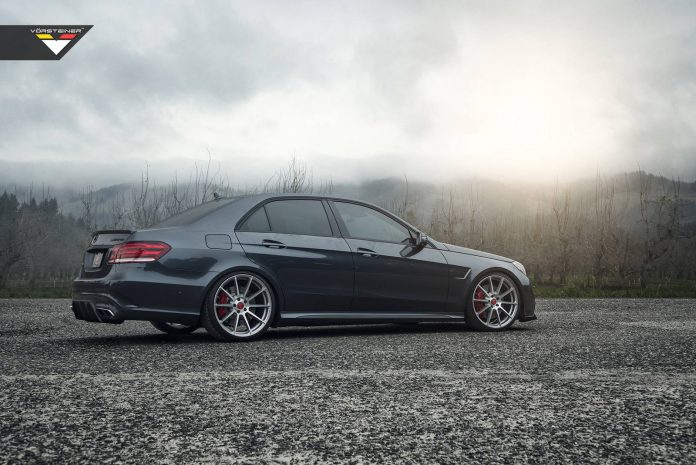 Additional aesthetic options included in the program are Vorsteiner V-FF 102 Flow Forged wheels with a Brushed finish. The wheels are 20×9 in the front and 20×10 in the rear. The front wheels weigh 25.4 pounds and the rear weigh slightly less at 25.2 pounds.
All aerodynamic body panel parts are offered in carbon fiber (with UV inhibiting clear coat).
The E63 AMG program is now available for order around the world.
Mercedes-Benz E63 AMG by Vorsteiner